Eligibility: 10+2 | Duration: 3 Months
Fashion Courses
The courses of Istituto di Moda Burgo are aimed at students who wish to confront for the first time with the charming world of fashion, or who want to specialize, but also experts in the field who are looking for a vocational upgrade. The exclusive teaching method is characterized by close attention to the individuality of each student, and is supported by unique textbooks and therefore sold all over the world.
The student can also customize the school attendance that determines the period of study. The flexibility in the classes scheduling allows to be able to modify at any time the duration of the course, in relation to the own needs. The broad range of courses enables the training in key areas of fashion.
Short Program
The short courses have a duration ranging from 3 weeks to 2 months. The thematic areas contained in these courses mainly correspond to those of the masters, but here are synthesized to allow those already working in fashion to get updates available as quickly as possible.
This means that students will not be able to study all the listed subjects, but those most important according to student's aims and teacher's suggestions. The student is also given the opportunity to combine several modules of 90 hours on the same subject, until reaching a total number of hours that allows him to access the final exam, as provided for masters.
Fashion Pattern Drafting & Sewing
(*WOMEN'S WEAR/KID'S WEAR)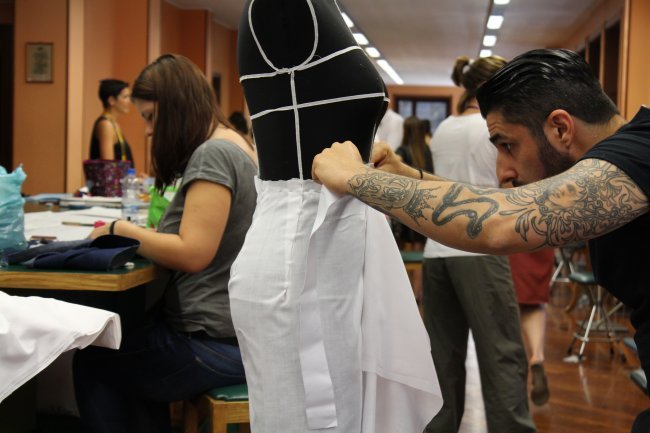 Fashion Pattern Draping & Sewing
(*WOMEN'S WEAR/KID'S WEAR)
Arab Costume making
(*DESIGNER ABAYAS /HIJAB/JALABIYA)
Knitting & Crochet Basics
Istituto di Moda Burgo, international leader in fashion education, has developed a training method aimed to optimize and emphasize learning efficiency, having as main objective the inclusion of its students into the labour market.
Newsletter
Stay updated, subscribe our Newsletter!