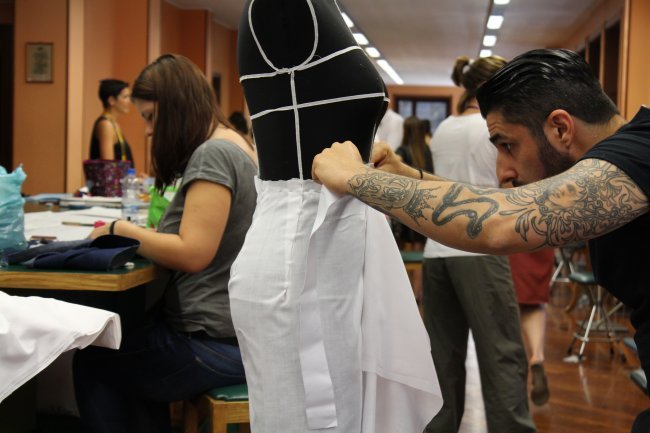 This course will take you through the full draping process so you can start designing and constructing your own garments.
WE'LL COVER:
• Preparation. Understanding the tools and materials you need to begin draping a garment.
• Fabrics. How to go about choosing the right fabrics for a draped garment. Where to find them and what to look for.
• Draping. How to pin and mark a muslin pattern on your dress form to create your initial shape.
• Cutting & Fitting. How to cut a muslin pattern for your garment.
• Final stitching & look. Finally, how to take your look from muslin to fabric for cutting and sewing.
In the Course learners will learn draping techniques specifically in women's and kid's wear and it will involve lot of fun and experimentation on designs aesthetics for the final look and at the end learners will be encouraged to create their own mini collection.
Istituto di Moda Burgo, international leader in fashion education, has developed a training method aimed to optimize and emphasize learning efficiency, having as main objective the inclusion of its students into the labour market.
Newsletter
Stay updated, subscribe our Newsletter!