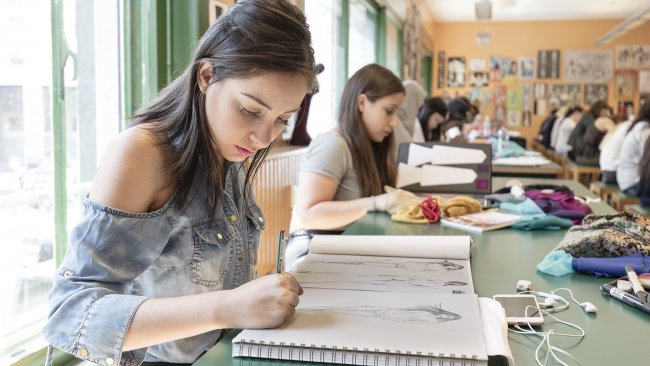 The course is planned to create a qualified Women wear Designer. In order to create his own Portfolio, the student will receive a basic background and knowledge on Woman Fashion. After exercising himself on the basis of drawing, the student will focus his attention on woman's style and, through a careful study of the past, present and future Fashion trends, he will create different kinds of collections. To allow our students to have a deeper knowledge on Fashion world, it has been scheduled a deep study on fabrics and Fashion history.
Anatomical basis
Details Study
Measurements Study
Drawing Techniques
Colors Theory
Rendering Techniques
Creativeness
Fibers and Yarns
Fabrics and Materials
Decoration
Fashion Styling
Illustration
Collections – Portfolio
Fashion Sketching
Method of Research
Sociology – Marketing
Fashion Accessories
Techniques Schedule
Photoshop and Illustrator for Fashion
Istituto di Moda Burgo, international leader in fashion education, has developed a training method aimed to optimize and emphasize learning efficiency, having as main objective the inclusion of its students into the labour market.
Newsletter
Stay updated, subscribe our Newsletter!